Adapt Engage Inspire: Live the Life You Deserve
At Adapt Engage Inspire we believe everyone deserves to live a meaningful life filled with joy.
Yet a lifetime of being told to do more, work harder, and fit in has created strong neural pathways that often lead to feelings of negativity, dissatisfaction, and doubt - leaving little room for joy.
Our coaching methodology teaches the skills to cultivate feelings of acceptance, choice, and inner peace, creating the gateway to present and purposeful living. Utilizing the latest research and tools from neuroscience, positive psychology and heart-brain coherence, new neural pathways are created where feelings of inspiration, fulfillment and joy become the norm.
Set up a complimentary 45-minute Discovery Call to see if we are the right fit for you.



---
YOUR COACH
My name is Jennifer Pierce. I'm an ICF-certified leadership & life coach. I'm also a recovering Type-A, former corporate leader who realized I had more to give others.
Before I became a coach, I spent over 25 years leading global corporate teams at companies in the energy, financial services, and technology industries. Throughout my career, I worked long hours, spoke my mind, and achieved tangible results. In fiercely competitive fields such as investment banking and trading, I thrived in environments prioritizing ambition, relentless drive, and a results-oriented mindset.
Yet the more success I achieved, the less fulfilled I felt.
The disconnect between my inner self and how I presented myself at work grew more pronounced. The thrill of winning clients, securing promotions, or leading larger teams lost its luster.
In 2019 I took a 4 month sabbatical and embarked on a transformative journey, which included a life-changing experience volunteering with an NGO in Nepal.
Several months after my return, I summoned the courage to bid farewell to the corporate world and embrace a new path as a leadership, executive, and life coach.
Today, I'm proud of my work and my mission: to support as many people as possible in their quest for greater joy and fulfillment
I'd love to have a virtual coffee chat with you! Even if you don't know what you want, where you are going, or if you 'really even need a coach', I would be honored to get to know you. Click here to find a time that works for you..
---
CLIENTS
Although clients may come from different backgrounds and industries, they often share similar challenges:
- Driven achievers who don't feel fulfilled no matter how successful their careers appear
- Hard-working professionals who are overwhelmed, frustrated, or at risk of burnout, seeking guidance, a partner in their corner, and science-backed tools to renew their energy
- Mid- to late- career professionals who wonder, 'is this it?' - seeking deeper meaning for their next chapter
Yet fundamentally, each one shares the desire to live a more fulfilling, purpose-driven and joyful life.
TRAITS FOR SUCCESS
Those who find the most value from coaching share simliar traits:
- they are open minded, willing to explore new ways of thinking and learning;
- they are curious to learn about themselves and interested in becoming more self-aware;
- and, they are committed to becoming the best version of themselves they can be.
Ultimately, you get out of coaching what you put into it.
I use a unique blend of hard and soft sciences, and offer an empathetic - yet direct - approach. As your coach, I commit to ensuring you have the guidance, support, and positive motivation to unleash your full potential - and live your best life.
Are you ready to embark on an amazing journey? Let's get to know each other to see if we are a match.

Read testimonials from some current and past clients here
---
ADAPT ENGAGE INSPIRE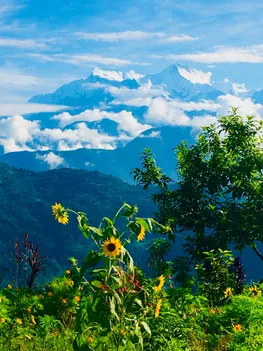 The name 'Adapt Engage Inspire' calls to mind the actions we can take to live more fulfilling lives:
We must 'Adapt' to ever-changing circumstances.
We choose to 'Engage' with others in thoughtful connectivity and human kindness.
And we strive to 'Inspire' those we lead - both at home and at work - to give back and focus less on ourselves.
Taken together, when we take the steps to Adapt, Engage and Inspire, we live our purpose, which results in increased life satisfaction. Each of us has the ability to live a more meaningful life.
Send me an email or connect with me on LinkedIn .

---
Go from being a great human 'do-er' to
the incredible human 'being' you were meant to be!