Coaching - for Life & Work
At Adapt Engage Inspire we believe everyone deserves to live with joy.
Yet a lifetime of being told to do more, work harder, and fit in has created strong neural pathways that often lead to feelings of negativity, dissatisfaction, and doubt - leaving little room for joy.
Our coaching methodology teaches the skills to cultivate feelings of acceptance, choice, and inner peace, creating the gateway to present and purposeful living. Utilizing the latest research and tools from neuroscience, positive psychology and heart-brain coherence, new neural pathways are created where feelings of inspiration, fulfillment and joy become the norm.
Set up a complimentary 30-minute Discovery Call and see if coaching with AEI is right for you.
---
---
ABOUT ME
My name is Jennifer Pierce. I'm an ICF-certified leadership & executive coach. I'm also a recovering Type-A who led a successful corporate career for over 25 years.
Throughout my career I worked hard, put in long hours, spoke my mind, and got results. Working in competitive fields like investment banking and trading, I thrived in driven, results-oriented cultures and mindsets...until one day I realized I was quite miserable and didn't know why. That disconnect between who I felt I was inside and how I showed up at work became more pronounced. I no longer felt excitement or challenged when I won a client, got a promotion, or led a bigger team.
In 2019 I took a sabbatical from work and embarked on a spiritual journey that included volunteering with an NGO in Nepal. A few months after my return, I found the courage to leave corporate and started Adapt Engage Inspire to support others on their journeys to greater joy.
I focus on teaching clients the tools and techniques to help slow down, raise optimism, and embrace a healthier mental and physical wellbeing by retraining old thought patterns and behaviors. My goal is to help each person shift from human 'do-ers' and embrace the human 'beings' we were meant to be.

In addition to ICF coaching certification, I am a certified practitioner of TTI DISC, 12 Driving Forces, EQi-2.0, AgileBrain, and HeartMath. I am also a Certified Trainer of workplace care and connection through Inspiring Comfort.
If you are ready for more in your life, let's have a call.
---
OUR CLIENTS

Although clients come from different backgrounds and industries, they all share similar challenges:
- Driven achievers who don't feel fulfilled no matter how successful their careers appear
- Hard-working professionals who are at-risk of burnout, seeking science-backed tools to renew their energy
- Mid- to late- career professionals who are wondering, 'is this it?' and seeking deeper meaning for their next chapter
Fundamentally, all clients share the desire to live a more fulfilling, purpose-driven and joyful life. Through the unique blend of hard and soft sciences, clients are supported to finding a more calm, thoughtful and attentive state of living and 'being'.
Read client testimonials here.
---
CONNECTION IS THE KEY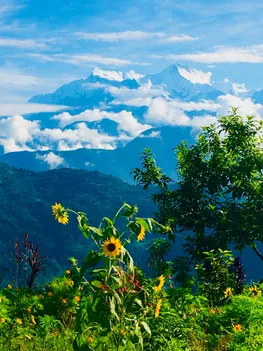 Adapt Engage Inspire started as a blog for corporate colleagues to share research-backed ideas for increasing connectivity in the workplace. The response to those early blogs made me realize the workplace was desperate for more connection. But connection only happens when we first connect with ourselves. Working one-on-one with a certified coach is a supportive and effective way to create (or re-create) the habits and thought processes to connect with ourselves, which leads to better connection with others - both at work and at home.

I would be honored to connect with you.
Schedule a call- or connect with me on LinkedIn .

---
Improve your resilience. Cultivate joy. Live more mindfully.