'Everyone needs a coach'
- Bill Gates
Whether you are looking for a more purpose-driven career, support in becoming more fulfilled in your chosen career, or seeking ways to be a more effective leader, coaching can help.
Because each of us is unique, every coaching relationship is too. Some clients know exactly what goal or objective they want to accomplish in our time together. Others may be seeking a partner to explore their passions and purpose into finding a different career. Many are seeking support in making habit changes and mindset shifts. And some may simply want to become more self-aware and communicate more effectively.
Regardless of the goal, the keys to a successful coaching outcome are the same: a willingness to understand yourself, the courage to shift your mindset and habits, and an internal drive to be the best person you can be.
Through proven, brain-based coaching methodologies, we work together to adapt your inner voice, shifting your mindset to realistic optimism and relaxed attentiveness. From a relaxed attentive state, the possibilities are endless for what you can accomplish.
Contact me to learn more.
---
ASSESSMENTS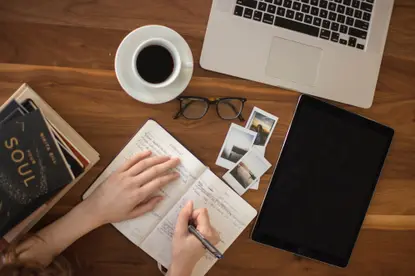 'You can't measure what you can't see.'
- Peter Drucker
The first step to a successful breakthrough is self-awareness. Assessments build awareness through uncovering unique needs, talents, and behaviors.
Using valid, reliable assessments, we help you understand your behaviors (the how), what drives you to do what you do (the why) and your emotional intelligence (how you react).
Enhancing self-awareness leads to becoming more aware of and accepting towards others' unique styles and talents, improving communication, and reducing conflicts at work and home.
For Teams: Contact AEI for more information on how assessments can be used to enhance communication and effectiveness for your team.

For Individuals: Click here for pricing on assessment options.
For Selection & Recruiting: TTI's Job Benchmarking Process utilizes inputs from Subject Matter Experts in your organization to create an avatar assessment profile used to compare final round candidates for improved recruiting & selection. Contact AEI to discuss your specific needs.
---
WORKSHOPS

Insights Presentation & Workshop. Through Inspiring Comfort's Four Steps to Creating a Culture of Care, we assess, inform, and equip your team with tools and strategies to improve relationships in and outside of the workplace, cultivating a more cohesive and productive work environment. 90 minute presentation and interactive discussion to learn and use the tools to creating a culture of care at work. Contact me for details and pricing.
The Resilience Advantage™(from The HeartMath® Institute). Leaders, managers and employees learn the science of the heart and brain that is uniquely connected to optimal brain function, energy management, and emotional regulation along with tools and techniques to hit the reset button when stress occurs. Offered virtually or in-person as a half-day session or two 2-hour sessions. Min. 4 employees. Max. 10 employees.

"

Jennifer has a unique ability to expertly balance challenging you towards greater things with caring deeply about you as a person. After my sessions with her, I carry a residual feeling of encouragement that moves me toward action.

"

Melinda, Program Manager, Philadelphia

"

Jennifer helped me see my strengths more vividly and gave me the encouragement I needed to move towards greater things, including finding the courage to leave a company I had been at for over a decade. I am so grateful for Jennifer's insights and guidance. She's made me a better leader, parent, and person.

"

Margaret, Corporate Attorney, Chicago

"

Jennifer has a unique talent set - a commercial mindset and the ability to develop talent. She willingly gives her time and encourages clients to broaden their awareness. On more than one occasion, I left sessions with her realizing I could reach a bigger goal.

"

AJ, Energy Executive, Houston

"

Jennifer is fantastic at helping people understand themselves and how they relate to others. She has developed science-based content with specific ideas and tools to help relationships in the workplace and individual improvement. Her style is warm and caring, and I can't say enough good things about Jennifer!

"

Debbie, Private Equity Partner, Chicago

"

I had the pleasure of working with Jennifer, and I can't recommend her highly enough. Her approach is insightful and thought-provoking, and she challenged my habits and routines. I have become better equipped to understand how to bring more joy to my life and the people around me. This is a true gift. Thank you, Jennifer.

"

Matt, Finance Professional, London

"

If you're looking for help managing your career, finding what makes you tick, or even just some objective advice, look no further. Jennifer is genuine, passionate, and motivated to help others find happiness in their lives, both in and outside of work. I highly recommend working with Jennifer - you won't regret it!

"

Patrick, Trader, Houston

"

Jen is one of the most incredible women I have ever met. She is authentic, warm, a strong leader, and one of the best coaches you will come across. She has a natural way about her when it comes to supporting and mentoring others, she is such an inspirational female leader, and as a coach, she is exceptional!

"

HP, Ship Operations Lead, London

"

Jennifer is able to use information, insights, and experience to make valuable recommendations. She holds a positive outlook on life, backed by training, that permeates those around her and drives them to improve.

"

Juan-Pedro, Marketing Exec, Miami

"

Jennifer truly has a passion and a gift for helping others succeed. In just three short months of working with Jennifer, I went from feeling hopeless to finding the perfect (career) fit I could have hoped for. I highly recommend Jennifer to anyone looking to improve themselves and their situation. Top-notch!

"

Linda, Account Manager, Madison, WI